About Your New Cleaning Company
Building Cleaning Services Pty Ltd is a privately owned and operated Australian commercial cleaning company that was established in 1989 and has serviced the commercial cleaning industry exclusively throughout its history.
We specialise in high quality maintenance office cleaning and currently service around 200 clients in the greater Sydney area.
Our Company Director, Linda Appleford, maintains hands on participation in the day to day affairs of the company and has been at the helm of the company for several decades.
We have a fully manned office with a dedicated team of staff taking care of every aspect of administration. Our Operations Manager and key personnel have an in depth understanding of what's really required on the job as well as being good organisers, trainers, supervisors and managers.
We believe that communication is the universal solvent and the primary ingredient in any successful business or personal relationship. In keeping with that belief all our staff receive training in this area in additional to the duties of their roles. As such we pride ourselves on our ability to listen and get to the real issues and thus resolve them – with clients, cleaners and suppliers, as well as internally.
We are so confident in our service that we have our own 'Service Guarantee'.
This states that if you are not completely and utterly satisfied after 1 month of our service – we will offer you 3 months of complimentary cleaning service!
We're confident in our ability to keep a smile on your face.
Our Management Team
Kadi Jones – Director
Kadi has been part of our BCS team for over 9 years now. She  oversees the day to day running of the business, as well as manages all new clients.
Her client feedback surveys have given her a rating of 9.9/10 due to her passionate dedication to serve her clients and help BCS become one of the most renowned commercial office cleaning companies in Australia.
Mel Manuokafoa – Inspections Officer
While Mel has only been with BCS for a short while, her bubbling personality and presence is already being felt by our clients and cleaning staff.
Her high attention to detail is second to none. With a can-do attitude and caring concern makes all our clients feel comfortable, knowing they are being heard. Her experience in the cleaning industry allows her to tutor and guide our cleaners in areas they may need assistance with, ensuring they improve and we continue to be the best we can be.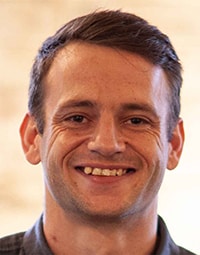 George Mackay – BCS Trainer
George originally started with BCS as our Inspections Officer, but has since moved in to his current role, to add more value at the front-line of our operations.
He is responsible for meeting our cleaners on the sites they take responsibility for, then training them onsite,  ensuring they meet the requirements of the job, tailor made for each client. He is also sent out wherever a touch up may be needed on the clients request.
Our clients range from small to large businesses and include such companies as
Some of our clients

| | |
| --- | --- |
| Allied Pickfords | Faber-Castell |
| Allworth Homes | Rheem Australia |
| Bakers Delight | SMC Pnuematics Australia |
| Coregas | Tory Laboratories |
| Endeavour Drinks Group | West End Mazda |
| Greenpeace | Hume Building Products |
| Transport refrigeration Services | Allcott Hire |
| Master Builders Association | Eden Brae Homes |
| Cope Freight | Coregas |
| TLE Electrical |   |
These are some of our clients and their comments
"……The cleaning staff is attentive

                            and give attention to details ……"
"…….as an honest, reliable, cleaning company……"
"……..very customer focused and accomodating to our needs……."
"……..any issues are always quickly resolved………"
"……impressed by their commitment to providing a service that meets our needs……."
" Building Cleaning Services have been providing the cleaning services to our Bakers Delight NSW Support Office for a few years now and we couldn't be happier. The support staff at BCS are very attentive, and any requests asked of them are quickly accommodated and resolved. Thank you."
"Building Cleaning Services are the cleaning provider for Rheem Australia Pty Ltd, Rydalmere site. They have cleaned the main office block, training room and small warehouse building since July 2008. The cleaning staff is attentive and give attention to details and any requests asked of them are quickly resolved. The support staff of BCS are very customer focused and accommodating to our needs."
"This is to testify that for over 5 years Building Cleaning Services have provided us with a high standard of office cleaning. From time to time, SMC have called on BCS to provide spring and one-off special area cleaning which were also completed to a high standard. The team is most obliging and helpful when attending to our requests or suggestions for improvement. We would not hesitate in recommending Building Cleaning Services."
"BCS have always been extremely helpful in assisting us to find cleaning solutions that meet our differing requirements, which have been challenging with the varying sizes, layouts and demands of our facilities. They have proven over time that they are always willing to help us with ad-hoc jobs that come with short lead times. I have a constructive relationship with BCS and Hume Building Products looks forward to continuing our partnership with Building Cleaning Services well into the future."
"BCS Have been cleaning our office for almost 6 years. They have a great cleaning team who provide top quality cleaning service and are very trustworthy. Our office workers leave valuables at their work stations and nothing has ever been reported missing. Any issues regarding cleaning have been promptly actioned (very rarely do the cleaners do a terrible job). Office management are VERY helpful and I've never had any bad experiences dealing with the Operations / Accounts and cleaning team. Thank you to Kadi and Jordan who are very professional and always well organised. We will happily continue to use your services."
We are a very simple but solid company, highly organised with
a strong work ethic and the singular objective of delivering
high quality, problem free office cleaning –
the best you'll ever have.
We would be delighted to have the opportunity
of solving your cleaning problems too.