About Bankstown
The City of Canterbury-Bankstown, in Greater Western Sydney, is located about 16km South-west of the Sydney central business district. Building Cleaning Services work in a wide area (see where we work here), in greater Sydney. Bankstown has been one of our primary locations due to its diversity and size. Bankstown, a modern thriving city consisting of many suburbs across 110 square km, including a busy airport bringing more local business into the community. It is also home to over 350,000 people, making it one of the largest city by population in NSW. Many businesses, which require their offices cleaned, are based in this bustling metropolis.

Office Cleaning Services Offered
The scope of work — regular maintenance and cleaning
Our office cleaning service agreement encompass the tasks that make up the 'everyday' maintenance cleaning of offices — including vacuuming the carpets, cleaning the toilets and kitchens or taking out the daily rubbish. While offices vary in design and purpose, we offer both standard and 'special' office cleaning services which are essential in maintaining any workspace, including - but not limited to.
Vacuuming, Cleaning toilets, Taking out rubbish, Wiping and cleaning glass, Cleaning kitchen spaces, Wiping and cleaning tiles, Cleaning in-office showers, Mopping all hard floor surfaces, Cleaning sinks, Cleaning dishes and storing them back into cupboards, Dusting workstations, Cleaning fridges, Sanitising high touch point areas
The 'Special' services include things like window cleaning, spring cleaning, carpet cleaning, deep cleans or one-off special clean after office events.
About Us - Building Cleaning Services
In the business of commercial cleaning for over 3 decades, we truly specialise in Office Cleaning and shine in this area and we do not do residential (domestic), supermarkets, shopping centres, hotels or builder's cleans.
We are premier providers of commercial cleaning services in Sydney. Dedicated to high quality, attention to detail, and customer satisfaction, our office cleaning services transform your workplace into a clean, hygienic and safe environment. Our holistic range of office cleaning services includes a variety of regular maintenance and services geared toward different building settings and requirements.
Managing over 200 clients and almost 100 cleaners, we have a dedicated team of staff taking care of every aspect of administration. Our Operations Manager and key personnel have an in depth understanding of what's really required on the job as well as being good organisers, trainers, supervisors and managers.
 How Our Cleaners Benefit Your Business and Why We're A Trusted Cleaning Company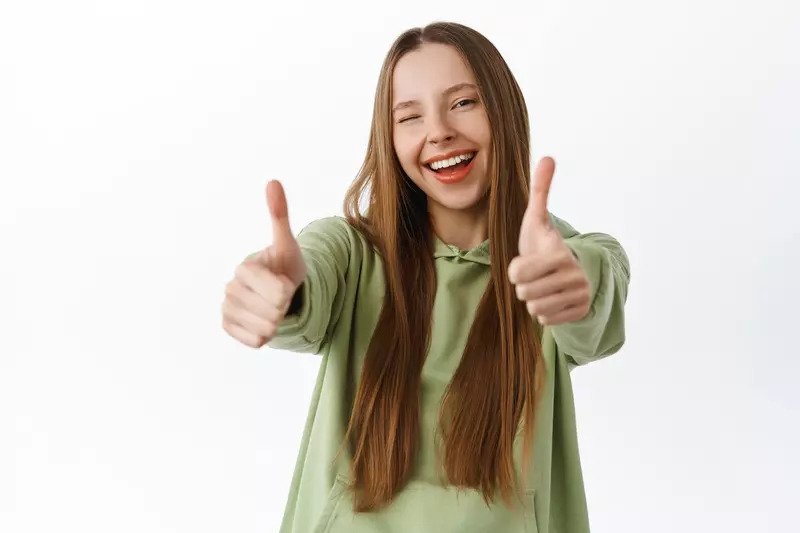 Specialise in high-quality commercial office cleaning (no domestic)
Established in 1989, serving Bankstown with distinction
Our professional cleaning teams exceed quality standards
Our Office Cleaners are available 24/7, after hours
We offer various cleaning services in Bankstown
Our clients range from small to large businesses
Our service guarantee, backed by third party inspectors
We offer various cleaning services in Bankstown
Answers to some FAQs.
We specialise in Office cleaning of businesses, although we also do commercial cleans of a premises, depending on the contract size.
BCS does not engage in domestic cleans, such as homes, car, etc. Strictly businesses only, and 24/7 based on prior planning. However, for your convenience, we only clean after hours.
Our cleaners operate all over greater Sydney, you can see our locations here. But depending on your requirements, we may expand our reach.
More detailed FAQ can be found here and our terms and conditions can be found here.
What is Commercial Cleaning?
A Commercial Cleaning company like Building Cleaning Services, is defined as a provider of dedicated cleaning services to other businesses or organisations. We employs trained cleaners, which are offered to local businesses in Greater Sydney.
We offer commercial cleaning services, which consists of a trained team of cleaners that follow a specific set of cleaning standards that cover the safe and efficient handling of equipment, application of cleaning products, carried out in a specific process to deliver a consistent quality cleaning result.
What Does An Office Cleaner Do?
As per a clients requirements, Office cleaners may clean, dust, scrub, wipe and polish floors, furniture, fixtures, machinery, and other everyday cleaning duties. They also remove any rubbish from the site. Work locations are typically commercial or industrial and only cleaners mostly operate only during business hours. Types of property's are varied, but BCS mostly deals in Offices within the premises.
As per the agreement between client and cleaner, other things may be included, such as window or carpet cleans (apart from vacuuming). Our Cleaners work when the people who otherwise occupy the space are not around to ensure no disruption to the business. The clean may occur anytime 24/7.
Cleaners responsibilities.
Our Cleaners are responsible for maintaining the cleanliness of your office space. BCS office cleaners perform tasks such as garbage removal, dusting and cleaning surfaces like floors or walls with a mop to keep them looking spotless! We aim to exceed expectations.
Cleaning schedule
Companies tend to schedule commercial cleaning services based on their needs, usually on a daily, weekly or biweekly basis. If your company hires BCS for office cleaning, we will jointly set a timetable and agree to inspections and standards to ensure that the work has been completed satisfactorily.
Take a look on what our clients say about us
" Building Cleaning Services have been providing the cleaning services to our Bakers Delight NSW Support Office for a few years now and we couldn't be happier. The support staff at BCS are very attentive, and any requests asked of them are quickly accommodated and resolved. Thank you."
"Building Cleaning Services are the cleaning provider for Rheem Australia Pty Ltd, Rydalmere site. They have cleaned the main office block, training room and small warehouse building since July 2008. The cleaning staff is attentive and give attention to details and any requests asked of them are quickly resolved. The support staff of BCS are very customer focused and accommodating to our needs."
"This is to testify that for over 5 years Building Cleaning Services have provided us with a high standard of office cleaning. From time to time, SMC have called on BCS to provide spring and one-off special area cleaning which were also completed to a high standard. The team is most obliging and helpful when attending to our requests or suggestions for improvement. We would not hesitate in recommending Building Cleaning Services."
"BCS have always been extremely helpful in assisting us to find cleaning solutions that meet our differing requirements, which have been challenging with the varying sizes, layouts and demands of our facilities. They have proven over time that they are always willing to help us with ad-hoc jobs that come with short lead times. I have a constructive relationship with BCS and Hume Building Products looks forward to continuing our partnership with Building Cleaning Services well into the future."
"BCS Have been cleaning our office for almost 6 years. They have a great cleaning team who provide top quality cleaning service and are very trustworthy. Our office workers leave valuables at their work stations and nothing has ever been reported missing. Any issues regarding cleaning have been promptly actioned (very rarely do the cleaners do a terrible job). Office management are VERY helpful and I've never had any bad experiences dealing with the Operations / Accounts and cleaning team. Thank you to Kadi and Jordan who are very professional and always well organised. We will happily continue to use your services."